The Best Men's Multivitamins for Optimal General Health
Jun 19, 2023
3 mins reading time
Nutrition needs and health challenges differ with gender. Men may face different health focus areas to women, so their optimum vitamin intake and needs may differ too.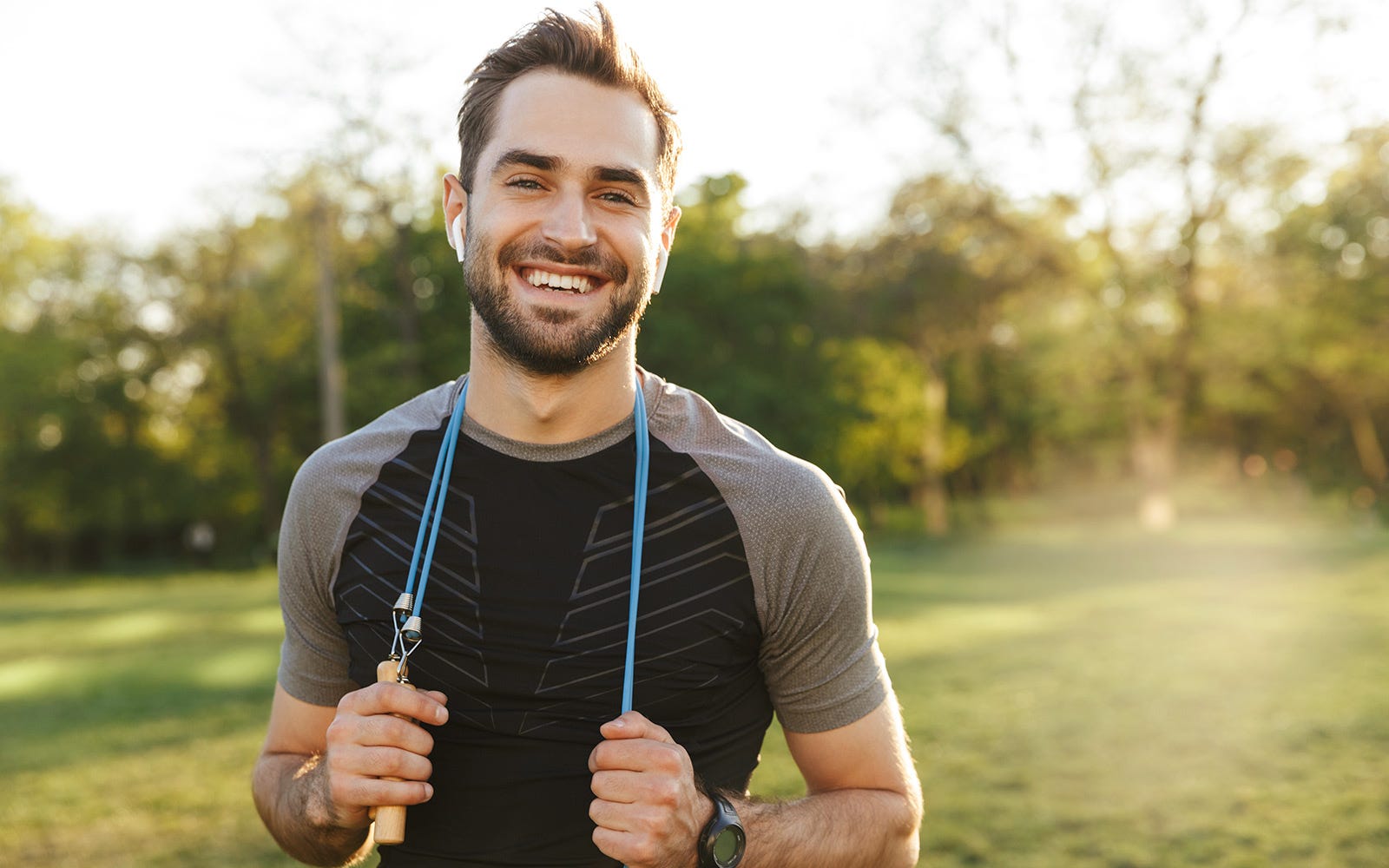 Vitamins and minerals are a necessary part of helping to keep your body functioning well. While some men are able to get their vitamin intake from the food they eat, others will benefit from a multivitamin or other supplements to ensure they are receiving a top up of the nutrients they need to stay strong and healthy. 
Below we explore the best multivitamins for men , why they are important, and how they can work to support your everyday, general health and wellbeing. 
Common Health Challenges for Men
When it comes to men's health, diet is one of the biggest contributors to poorer health outcomes, worldwide.  
It is possible for a vitamin dietary deficiency to contribute to some health issues, so it is important to check if you think you may be dietary, low or deficient due low dietary intake. 
Symptoms such as fatigue, low energy and feeling 'run down' can be indicators of inadequate nutrition. 
A blood test from your doctor is the best way to help identify any dietary deficiencies. They may advise you to introduce multivitamins or supplements into your routine where necessary. 
Do Multivitamins Work?
A wide range of vitamins and supplements are specifically created for men, from multivitamins to nutrient-rich protein supplements. They can help with a range of health issues, including supporting: 
general wellbeing  

healthy reproductive system
In cases where you are not getting adequate vitamin intake from your diet, you may benefit from supplementing these essential vitamins and minerals:
vitamin D – helps support bone, and muscle health when sun exposure is inadequate.

magnesium – involved in more than 300 processes in your body, magnesium contributes to heart health support.

vitamin B12 – plays a key role in red blood cell and nervous system health. 

iodine – used by your thyroid glands to produce hormones that help support thyroid health and contribute to healthy metabolism.

zinc – important for a healthy immune system, and reproductive system support.
Always read the label and follow the directions for use.
Are Multivitamins Worth it?
If you're experiencing a depletion in essential nutrients, a multivitamin may help to support your general health and wellbeing. 
Vitamin, mineral and other nutrient depletion can be associated with a range of lifestyle factors including stress, physical activity level and lack of sleep. 
Getting a blood test from your doctor is the best way to determine whether taking a multivitamin or other supplements will be worthwhile for you. 
Always read the label and follow the directions for use.
Are there Vitamins Men Should Avoid?
There is no one rule that fits all when it comes to men's vitamins, but it's important to remember that supplements are not a quick fix when it comes to health issues, and some may be considered unsafe when taken in high doses. 
Large doses of vitamin C, for example, may cause nausea, abdominal cramps, headaches, fatigue and diarrhoea.
Some vitamin and mineral supplements may also interfere with one another. To learn more, read our article, "What Vitamins You Shouldn't Take Together."
It's important to be aware of the dosage you are taking, and follow the guidelines provided by your GP and the label of each product.
Always read the label and follow the directions for use.
Support Your General Health and Wellbeing
To recap – there are a variety of essential vitamins and minerals  that function to keep men healthy, many of which can be consumed as part of a balanced diet. 
However, for men who experience a dietary vitamin deficiency or simply want to feel better, vitamins and multivitamin supplements can help to maintain and support a healthy and active lifestyle.
Browse Nature's Way men's health products here. 
Always read the label and follow the directions for use.