Hyaluronic Acid – The New Beauty Supplement of Choice
May 24, 2023
3 mins reading time
Replenish your skin for a more youthful glow with hyaluronic acid, the new star of the beauty vitamin scene. Click here to learn more.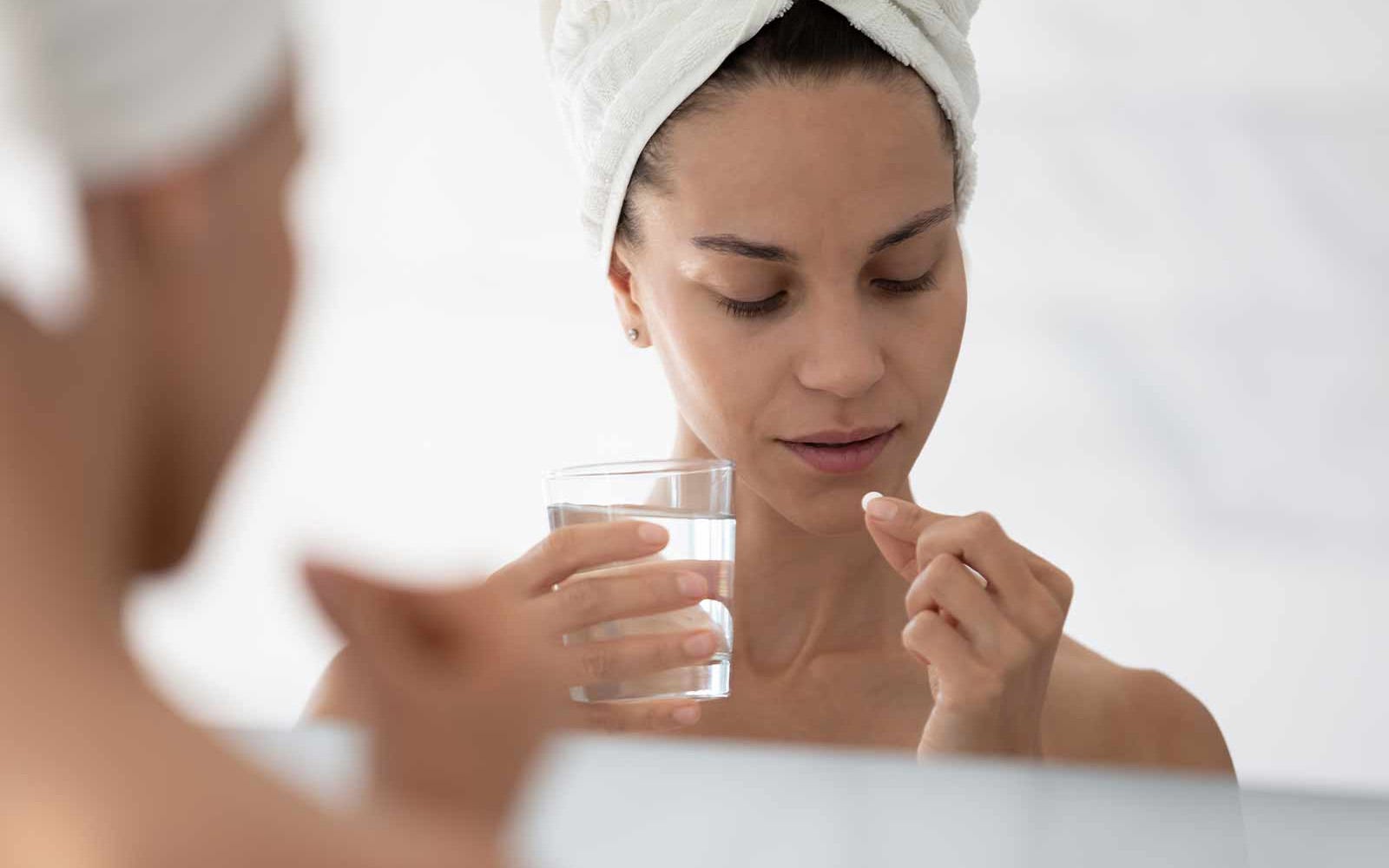 One of the biggest trends in recent years has been the introduction of ingestible beauty products. And for good reason: vitamin and mineral supplements specially formulated for skin provide a spectrum of beauty benefits.
Beauty Collagen tablets help enhance your skin elasticity and firmness. Powders and chewable gummies can be easily added into your daily routine for a daily collagen burst.
The Best New Beauty Vitamin
For a long time, vitamin E was considered the best beauty vitamin. An effective antioxidant, vitamin E has been a stand-out as one of the best supplements for skin. But more recently, hydrolysed collagen and hyaluronic acid supplements have grown in popularity and taken centre stage as the major players on the beauty vitamin scene. 
Hydrate and Renew with Hyaluronic Acid and Collagen
Hydrolysed collagen is a protein that plays a huge role in maintaining hair and strength. 
Our collagen stores naturally diminish as we age, so it's good to know where to find the best sources of collagen. Keep your skin looking younger by pairing ingestible beauty supplements with foods rich in vitamin C, like citrus fruits and leafy greens. Vitamin C stimulates collagen production, so this dual approach will give your collagen stores an extra boost. 
Hyaluronic acid is a key molecule involved in maintaining skin moisture and hydration.  Hyaluronic acid supplements come in capsule form or can be applied topically to your skin as a serum or oil. However you choose to use this powerful nutraceutical for skin health, since it effectively supports skin firmness and elasticity.
When used togther, collagen and hyaluronic acid supplements have got your beauty needs covered. 
Take Collagen in Your Preferred Form
You can conveniently supplement your beauty needs with collagen in a variety of ways. Depending on what suits you best, collagen can be taken as tablets for skin health support, or you can also integrate delicious chewable gummies as part of your routine.
If smoothies are more your thing, try powdered collagen and simply blend it in. 
Rosehip Extract for Skin Health  
Just as vitamin E still works well in some beauty products, rosehip extract has also stood the test of time and earned its place as a great beauty booster. It's especially beneficial for beauty when combined with collagen in beauty supplements. 
Achieve Beauty Goals with Multivitamins 
As the years go by and life becomes busier, it gets harder to maintain all of our health needs. Taking a daily women's multivitamin is a great way to support your general health and wellbeing, and keep your hair, skin and nails strong.
Taking superfood supplements can also be integrated into a healthy lifestyle, when life gets in the way of meeting your daily nutrition goals. 
Your Beauty Routine Sorted
Whatever stage you're at with ingestible beauty, rest assured there are plenty of options to suit your needs. Visit our beauty and collagen pages to find out more.